Ministry of Foreign Affairs
Consul General eo :
Mr. Philip Anungar
- From Likiep Atoll and Mejit Island. Larrik in Likiep im Mejit etto an jerbal ibben kien jen jinoin Office in ilo Honolulu. Elap an etta im jela nae aolep ro rej itok nan Honolulu. Please meet Honorable Philip Anungar and Mrs. Anor Anungar permanently resides in Foster Village - at the Republic of the Marshall Islands compound at Foster Village, Salt Lake - Honolulu, Hawaii
Email: RMICONSULATE@AOL.COM
Administrative Officer eo :
Mrs. Gloria Heine
- First Stage Seniority from Majuro Atoll and Wotje Atoll. She is actually from Majuro, Wotje, and etc.
Under the instruction/authority of the RMI Embassy in Washington D.C. and Ministry of Justice - some of the services provided to all Marsahallese citizens shown below:

RMI Passports extension, Letter of Identity as temporary passport to travel from Honolulu to Majuro only. Coordinated with the Attorney's Office and Minister of Justice.

RMI Birth Certificates, any other legal documentations from government offices from back home. Power of Attorney from the Micronesian Legal Services for educational and other personal purposes.

Governments matters among RMI citizens and other related government duties assigned by Ministry of Foreign Affairs.

Vessels to Enter RMI jurisdiction, visa for international visitors, and more... pls. contact RMI Honolulu Office for any related matters concerning your problems back in the RMI.
Mr. Manatu Ioseia - Public Work - Division eo ilo Honolulu Office - Larrik in Tuvalu im Marshall as well ak emoj an mareik juon leddik in Marshall etan in Metwa Korok im kio ej jerbal ibben kien jino jen 2000 tok nan rainin iumin tel im onake eo an Ministry eo an Public Work. Responsible for all maintenances work for the RMI compound. Please meet Mr. Ioseia at his room at 1888 Lusitana Street 202.
Mr. Albert Robe Our newest staff who is now the main guy who can help any RMI citizens. He is single and available 24/7 and very good in all the fields at the RMI properties. Please meet Albert at his room # 303 at 1888 Lusitana Street. Per Albert, he is actually 100% AIlinglaplap and Jabat deep blue sea for the time being. Albert says he is a strong believers in the word of God.
If you can dive the deep blue sea of Jabat, then you could read Mr. Alberts mind.
SHRINERS HOSPITAL - Honolulu HI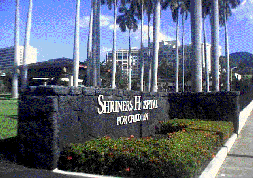 This is the Hospital that takes most of the
RMI Federal Program Refferals with the
coordination of MOH. Most cases are all Childrens with cripple and complicated cases that affacted the joints, bones, and other related illness.
Queen Medical Center ilo Downtown Honolulu - 1/4 miles from Lusitatna Street where RMI patients live.

Straub Clinic and Hospital - King Street, Honolulu.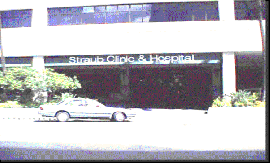 Straub Hospital ilo King Steet lok nan Waikiki - Hospital eo im aolep HPMR member rej aikwij ion takto ro moktata ijjelokin ne rejab maron innem kio kabbok ilo Hospital ko jet...

MISSA Staff iumin Refferal Program eo an Social Security Health Fund eo:
MISSA Board members:
Mr. Grant Labaun - Chariman
Mr. Jack Nidential - Vice Chairman
Mrs. Maria Fowler
Mrs. Biram Stage
Mrs. Gradle Alfred
Mr. Tommy Milne
Mr. Shiro Riklon
Mrs. Seiko Shoniber
Administrator - MISSA
P.O. BOX 175
Majuro, MH 96960
email: MISSA1@NTAMAR.COM
Deputy Adminsitrator Retirement Fund
P.O. Box 175 Majur, MH 96960
Deputy Administrator MISSA Health Fund
P.O. Box 175 Majuro, MH 96960
Eemail: MISSA3@NTAMAR.COM

Mr. Justin Lani
- Director Referral Program. Former staff of the 177 Referral program in Honolulu, later with the HMAA for some times and was picked up by MISSA early of 2000 until the present. MISSAHNL@AOL.COM

Mrs. Tarnin Katjang
- Chief Medical Coordinator - she is the one of the seniority of the Med staff since the beginning of the Referral program. There were others before her but she is actually the oldest of all the staff. She is been in this project for more than two decade now. 2nd stage - Seniority

Mr. Gustino Haacke
- Asst. Medical Coordinator - Meet Gustino at his room at 1888 Lusitana Street #201 below the RMI Cosnulate Office. He welcomes anybody who need help as well.

Mr. Keben A. Enoch
- Asst. Medical Coordinator. Keben is a strong supporters of the Assembly of God churches within the Honolulu and most of state of Hawaii.
Jikin Takto eo im an dri Tarinae etan Tripler Army Medical Center :
Tripler Army Medical Center - Hawaii.

Tripler Army Medical Center - Juon ian hospital ko an U.S. Army im ebed juon ian program ko im ej itok wot ibben package eo ilo kon ko an U. S. ibben Pacific Nations ko im rej jemjera ibben kien eo an America. Program in nae etan Pacific Islands Referral Program im ej nan an Takto ro ilo Tripler kommani ekkatak ko aer ijowotke ro rojela rej bed im lale bwe en jab lon jabrewot jidilok in jerbal ko. Ejjelok wonen takto ak ijo wot ke jej bed iumin ekatak ko an Takto ro an Tripler Hospital. Aolep refererral kein nan Tripler rej aikwij in direct jen juon Physician ilo Majuro ak Ebeye Hospital im naj kottar review jen Director eo ilo TAMC im ne enaj meet all requirements im TAMC enaj provide transportation tickets nan dri naninmej eo. Ne ajiri eokwe enaj kollaiki wonen jinen ako jemen. Ne dritto eokwe wonen wot drinaninmej eo im MISSA enaj kolla stipend im Housing ilo Honolulu. Aolep expenses in takto ko renaj an Tripler Hospital make. Ejjelok money naj kolla jen RMI Government. MISSA wot ej kolla wonen mona im jokwe. Ijjelokkin wot Hospital kein rej ellajrak ijin ilal innem kien ak MISSA ej bok eddoin kollaiki bill kein ijowotke rej lelok Money eo jen Health Fund eo nan HPMR ilo Honolulu bwe en
lolorjake kilten kotobalbal e money in bwe en maron kollaiki bill ko an Marshall Islands ilo Hospital ko rej member ie. Im ne enaj nana kotobalbal money in enaj jabwe nan kollaiki bill in takto ko ilo clinic kein rej ellajrak ilal.Jet ien ej jab bwe an itok nan HPMR ako jet ien bolen ejjelok money jen tax payers. Program in insurance in an RMI ej juon program eo ejiban ro ejjelok aer insurance ilo Marshall im relak itok im takto ilo Honolulu ak ijo ko jet remaron ion takto ro kin insurance in. Ebwe an costly ak elap an jiban ilo ien bukot mour.
Hawaii Pacific Medical Ref. Insurance - MISSA Basic and Supplements
Other Hospitals deal with HPMR/RMI
Queen Medical Center
Straub Hospital
Queen Emma Clinic
St. Francis Hospital
Castle Medical Center
POB I and POB II
Honolulu Medial Group
Kaiser Permanente
Private Clinic own by individual with specialty on island. Im kajjojo jen Honolulu im rej deal ibben Medical Insurance eo im ej lolorjake ibben MISSA kin Health Fund eo an Armij in Marshall Islands im ej bed iumin onake eo an Board eo an Social Security im Administrator im Deputy Administrator eo.